The BIG Halal Day Out
Tens of thousands of people have been attending the annual London Halal Food Festival at Tobacco Dock since 2016 to enjoy two days of food, fun and live entertainment. The only event of its kind in Europe, The London Halal Food Festival brings together a diverse variety of cultural foods showcasing up to 30 different halal cuisines from across the globe, plus live cooking demonstrations from leading celebrity chefs including Masterchef winners Shelina Permaloo and Saliha Mahmood-Ahmed, aswell as much-loved entertainment including live Qawaali band and many more attractions for all the family to enjoy an unforgettable summer's day out.
Now in its fourth year the global gourmet celebration promises to bigger and better than ever, with guests travelling from far and wide across the globe to enjoy London Halal Food Festival 2019. We pride ourselves on giving attendees of all backgrounds the opportunity to experience the delicious tastes of halal food, and also providing a platform for multiple halal businesses from all over the world to come together to engage and access the wider halal economy.

THE MISSION
To showcase the finest Halal products and services on our international platform

To provide an international Platform for the Halal Economy

To provide a sought after platform for Consumers and Suppliers in this emerging market

To nurture and help grow Halal SMES

To highlight the many rich and positive aspects of the Muslim Community

To provide a platform for external brands to enter this lucrative emerging market
THE HIGHLIGHTS
Watch the highlights of our 2016 festival.
THE ORGANISERS
We are Algebra Consulting, a boutique Consulting firm, comprising of creative and consultant professionals, with a wealth of experience serving clients of diverse backgrounds in particular those in the Muslim cultural economic sectors in addition to mainstream organisations serving the Muslim communities.
Algebra Consulting are able to assist with integrating brands across leading sectors of the market (eg. emerging Muslim sector), connecting to end users via bespoke strategic solutions.

Our aim is to provide a cross-cultural gateway for the mutual benefit of all involved and to continue to provide further and greater platforms for the Halal Economy.
We also host these other sell-out events: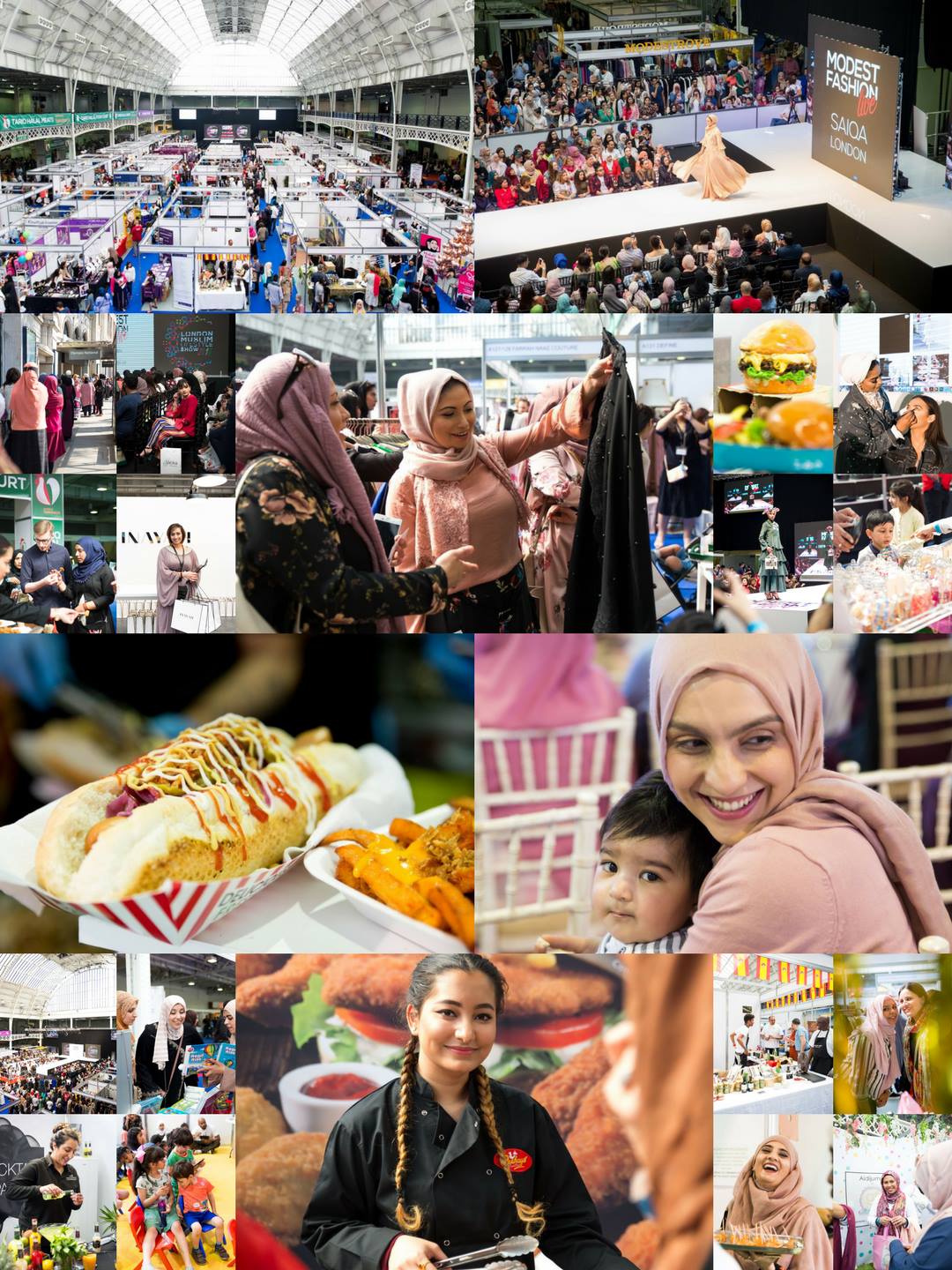 LONDON MUSLIM LIFESTLYE SHOW @ Olympia London
LONDON EID FESTIVAL @ Westfield London, W12